Crisis-proof and reliable warning system for Swiss tank farm
Tank farm in Zurich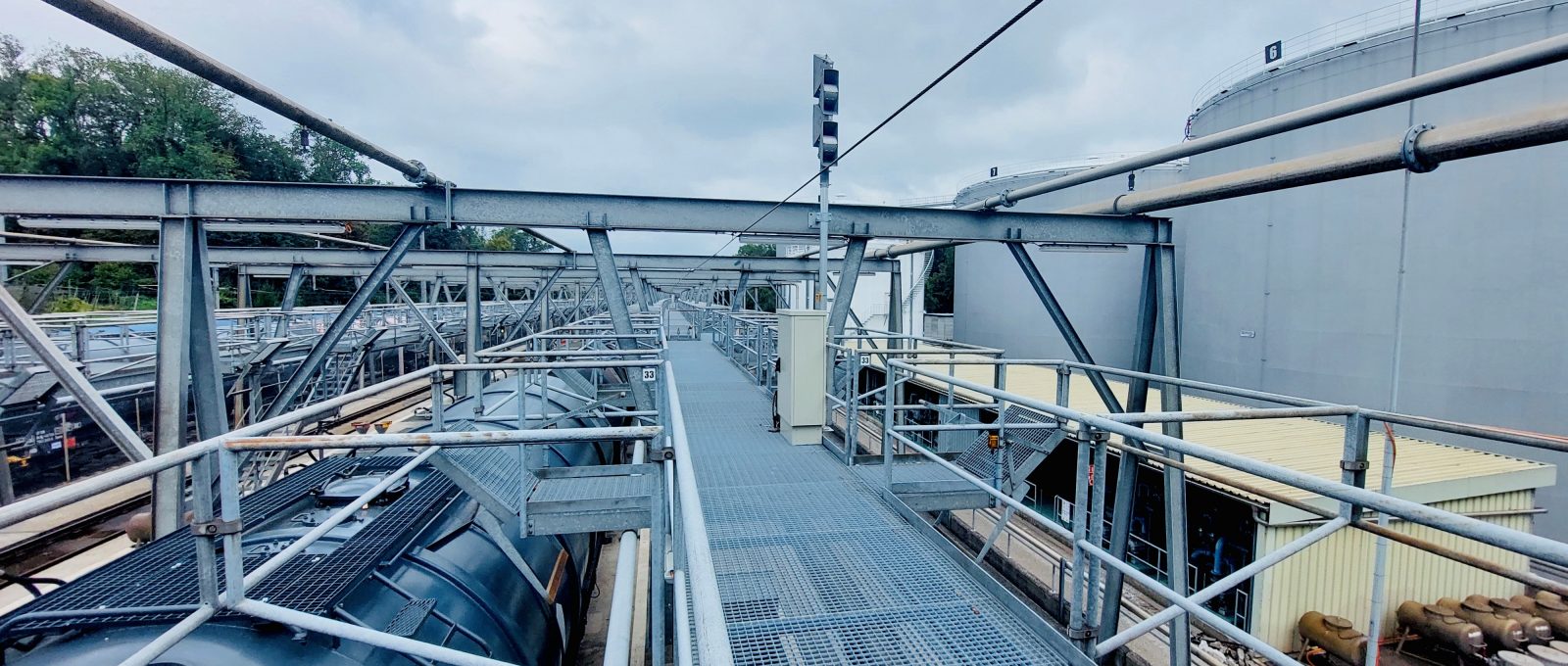 Siren type
1x TYFONIC® Delta-4, 1x TYFONIC® Delta-6 with TK 1000 Global Spec.
Crisis-proof and highly reliable alarm and warning system for Swiss tank farm
At the end of 2021, we were commissioned to implement a very special project at a tank farm with an area of approx. 10 hectares in the canton of Zurich.
The tank farm is located near Zurich airport and required a crisis-proof and efficient alarm system that ensures the warning in case of emergencies at any time across the entire site.
The total of 25 tanks, each with a height of 25 metres, as well as the internal railway system posed a great challenge in terms of acoustic irradiation. As part of the preliminary project planning, an exact sonication plan was created with our own software in order to select the appropriate siren models and locations.
For this project, two different types of sound emitters are used which are controlled by two specially programmed siren control units.
The alarm is triggered and controlled by the internal fire alarm system. A specially developed, web-based IoT solution is used as redundancy. This results in optimal alerting and greater security.