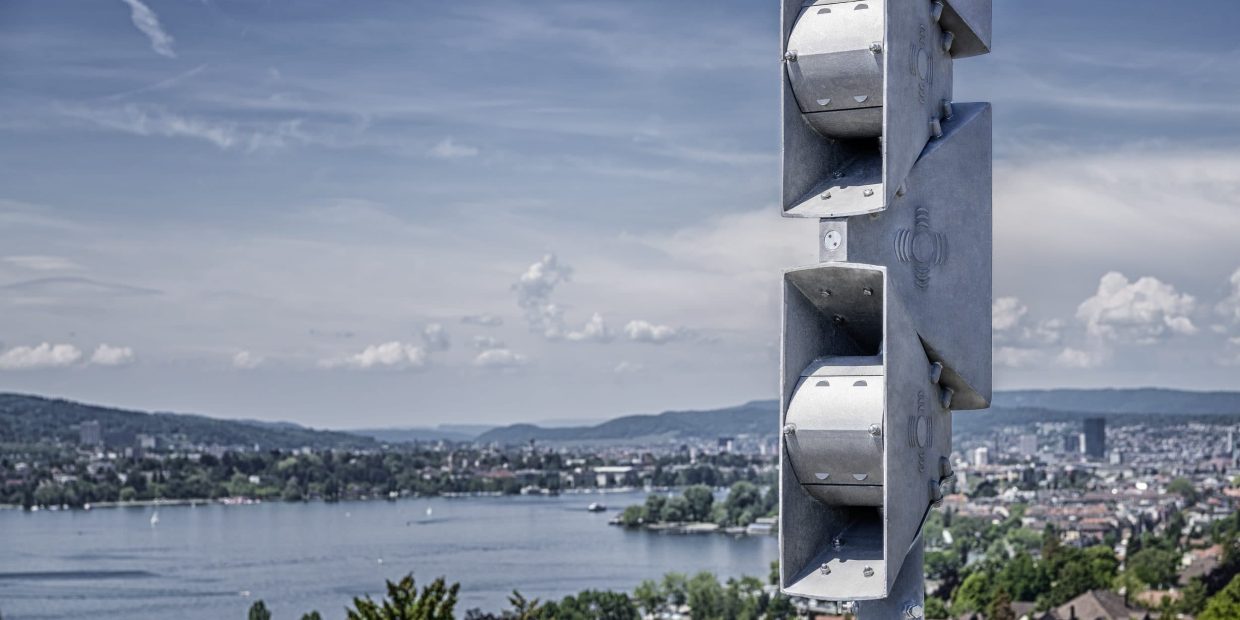 Effective early warning on the golf course
A sudden change in weather can pose a high risk on the golf course and for golfers. Due to the landscape profile of golf courses with freestanding trees, flagpoles and the often very large distances to buildings, those places are most at risk during a thunderstorm.
Time and again, golfers are caught off guard by a sudden change in weather. Lightning storms pose a serious threat to people through direct strikes to themselves or nearby objects such as trees and the resultant step voltage.

An efficient and extensive alert system is a necessity to pre-warn and guarantee the safety of the golfers and caddies at all times.

Kockum Sonics offers customized and proven system solutions for golf courses. A programmable control software with diverse alarm signals, based on tournament regulations and different security levels, can be individually adapted to the client's needs and requirements.

The robust and modern sound emitter can be installed easily and simply in many locations and resists all kinds of weather. The warning system includes a powerful siren and a user-friendly control unit. An alarm can easily be triggered manually or via radio communication.